Roger Marin gave us the countriest rock and roll I've ever seen.
- Phog Lounge
---
Joshua van Tassel
Saw a great band called the Roger Marin band who are from the Niagra region of all places, apparently I need to go out west to take my head out of my ass and hear good Ontario music.
Yukon News
Eternally scruffy, (his 8x10 literally looks like John Dillinger's death photograph), country singer Roger Marin looks the part of the mechanics and modern cowboys he eulogizes. Marin's backup band, on the other hand, looks like he stole them from the mosh-pit of a Gwar concert.
Phog Lounge Blog
Roger Marin gave us the countriest rock and roll I've ever seen.
Jordan Nunziato, Welland Tribune
Oh, the good ol' days of country music. When Johnny Cash would make you walk the line, Elvis Presley would break your heart and Carl Perkins would sing about them blue suede shoes. If one were to envision today's Cash, Presley or Perkins then Roger Marin brings it home.
Hayes Carll's Road Journal
On Friday I played a place called P.K.'s with Roger Marin... We did two sets and I think it was the first time I've ever had people sitting on the floor in a bar to see the show.
Richard Amery, LA BEAT
Roger Marin Jr has come into his own as a really talented and appealing singer-songwriter. Marin, who toured with Fred Eaglesmith for many years, has released his latest fantastic, almost more mainstream CD, "Silvertown." Rather it would be mainstream in country radio played authentic country rock music rather than pop music with steel guitars.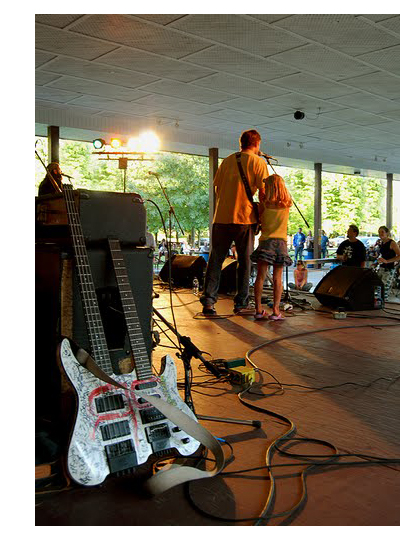 Roger Marin, Toronto Star
What I learned was that you only find satisfaction in music by doing it your own way. Right or wrong, you should do it the way you feel it. Don't rush, just work hard and do it right.
Greg Quill, Toronto Star
As if his professional life weren't complicated enough, (Roger) has taken on the unenviable burdens of a festival promoter and artistic director, bringing together artists from across Canada and the U.S. - "Songwriters I've seen on the road or worked with and admired" - for a three-day event "
Spencer Brown, Beat Route
Roger Marin isn't so much the kind of songwriter who's heard as much as felt. With his combination of honest lyrics and rough-and-tumble life experience, Marin aims for the heart and hits it every time.
Saskatoon Star Phoenix
When your father's a roaming country artist, it's hard not to become a lifelong music student. That's just what Roger Marin is.
Redeye USA
..and Roger Marin flooring them with his acoustic solos.
Johnny Black Trio blog
Adam Carroll and Roger Marin play the middle of nowhere. For some inexplicable reason Texas singer songwriter Adam Carroll (of Blondie and Dagwood fame) played PK's, a tiny hole-in-the-wall Irish pub in Bellows Falls, VT with Ontario musician Roger Marin (formerly of Fred Eaglesmith's band) on Sunday. They did a small tour of Canada and god knows why but they drove 18 hours to play a room with a capacity of 30 max and literally passed the hat for gas money. Plus they blew a tire on the way in.

They went on a little after 5 and alternated songs for two sets, stunningly good stuff (I was already a Carroll fan) including the co-written Whiskey Take Me Off the Shelf which Willie Nelson had them write for him.

Aside from that and a late appearance by the town crazy lady who would not SHUT THE F**K UP it was a pretty magical night, two world-class songwriters playing in an as out-of-the-way venue as you're ever going to find. Or not.

Imagine if John Prine and Steve Earle pulled up to your local pub in a beat-up Ford Escort and then traded tunes back and forth for a couple of hours. It was that kind of an evening.
gilliangates.com
The young man is a modern day traveling minstrel. He is the epitome of roots music because he gets to the soul of the matter: a song that everyone relates to because he's tapping into the human condition. He charms his audience by singing about Texas moons, road trips....
Charlie Hunter Flying Under Radar Roots on the Rails/River
"Roger Marin is a constantly-evolving, highly entertaining and increasingly powerful songwriter and performer.

We first heard Roger accompanying Fred Eaglesmith on lead and steel guitar, and it has been a joy to get to know him and his music, first under Fred's tutelage and now as he steps out on his own.

It's always a privilege and a joy to have Roger be part of Roots on the River, and we hope he is a part of it for years to come."